John C. Kirton
John C. Kirton, Managing Partner and Founder of Safescape,
brings a unique set of skills, experience and knowledge to Community Readiness Planning.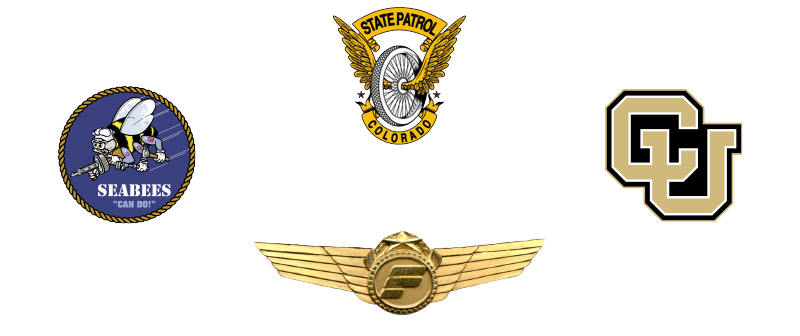 Navy SeaBee
In 1988, John joined the Navy and became a proud member of the elite U.S. Navy Seabees at the Naval Construction Training Center in Gulfport, MS.  That summer, numerous tropical storms pounded the gulf coast prompting the evacuation of thousands of local citizens. Many individuals made their way to the Navy base, riding out the storm under the care of Seabee personnel. At only 19 years of age, John overcame numerous challenges caring for the influx of evacuees and witnessed the impact that effective communication amongst stakeholders has on a community.
Police Officer
In 1999, John was a young State Trooper dispatched to the shootings at Columbine High School.  Responding to the crisis first hand, he experienced the chaotic atmosphere, broken communication channels and overall feeling of helplessness. Columbine highlighted the inherent problems associated with multi-jurisdictional response and the need for improved, streamlined crisis communication. As an officer, John worked to improve emergency response abilities within his department, but continued to see the gaps in community-wide preparedness.
Airline Pilot
John's career transitioned to aviation as he became a commercial pilot flying all over the world. In his 15 years of flying experience, John has logged over 12,000 hours in multiple types of airplanes and has been directly involved in aviation safety initiatives throughout this career. Today, aviation safety is dominated by a concept knows as Crew Resource Management (CRM). Introduced in 1978, following the crash of United Airlines flight 173,  this comprehensive set of communication protocol has revolutionized the way decisions are made in the cockpit. CRM focuses on standardizing interpersonal communications in a setting where errors in decision making can lead to devastating outcomes. Leveraging the intent, protocols, and training within the aviation industry, Safescape has identified numerous opportunities to apply CRM best practices to community emergency response planning.
Masters in Emergency Management
Building upon an established career in community service, John pursued a Masters program in Emergency Management and Homeland Security at the University of Colorado. During the course of his studies, John was invited to analyze the ability of the Greenwood Village Police Department (GVPD) to respond to crises at Cherry Creek High School. After conducting exhaustive primary research, John discovered that the necessary congruence and consistency between school plans and plans of first responders was non-existent. John's findings and following recommendations led to the implementation of new comprehensive response protocol specifically developed for the GVPD and the Cherry Creek Campus, making the institution a much safer place for students and teachers alike.